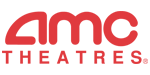 I need a break from life and I am going to treat myself to the movies. If you know me by now you know that I don't like to pay full price. I already have a movie pass that I purchased for $4 last year. I started looking on line for other coupon and I struck gold. Print these coupon now so you can save at the movie theaters.
Print coupon
for a FREE coke with the purchase of a large popcorn. (Expires 1.31.2011)
Print coupon
for a FREE small popcorn with any size fountain drink purchase.
Go here to get more details.